I'm not a big ice cream fan, even in the summer. It's great when you're in Italy and there's a million flavours to choose from and you know you're getting something really good, or, on the other hand, when it's that cheapy yellow vanilla from the supermarket or choc-ices which always remind me of school dinners.
But, ahem, apart from that... I'm not into ice-cream. Apart from, as I have now discovered, on jewellery. Check out these amazing pendants from Q-Pot, available at the V&A Shop (and
online here
), where i first spied them. Sadly they're made of rubber, and aren't designed for a little nibble when you're peckish on the tube.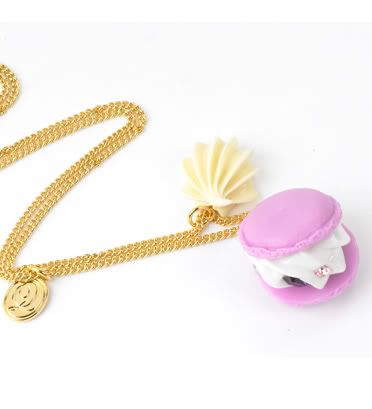 Macaroons are one of those things that everyone comes back from Paris in love with. Though I think I mainly just love all the pretty pastel colours in rows.
Also there's an awesome chandelier/sculpture in the main entrance of the V&A by
Dale Chihuly
.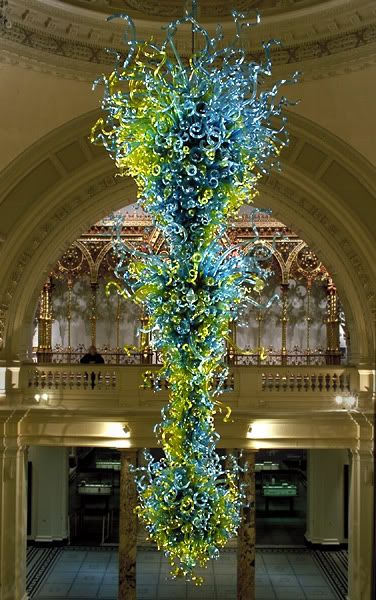 Sadly, I was at the V&A to have coffee with my visiting grandparents, and so didn't make it to the new design exhibition, Telling Tales, which looked tantalisingly interesting from a distance. I shall be back, and might HAVE to get a little sweet treat while I'm there...