As I don't appear to have sorted out the marathon of unpacking facing me, here is some good stuff I will be looking at when I am deciding what to keep, what to ebay and what to throw as far far away from myself.
From:
The Sartorialist
Love: Puffiness either side of a skinny belt. Great colour with the black and white too.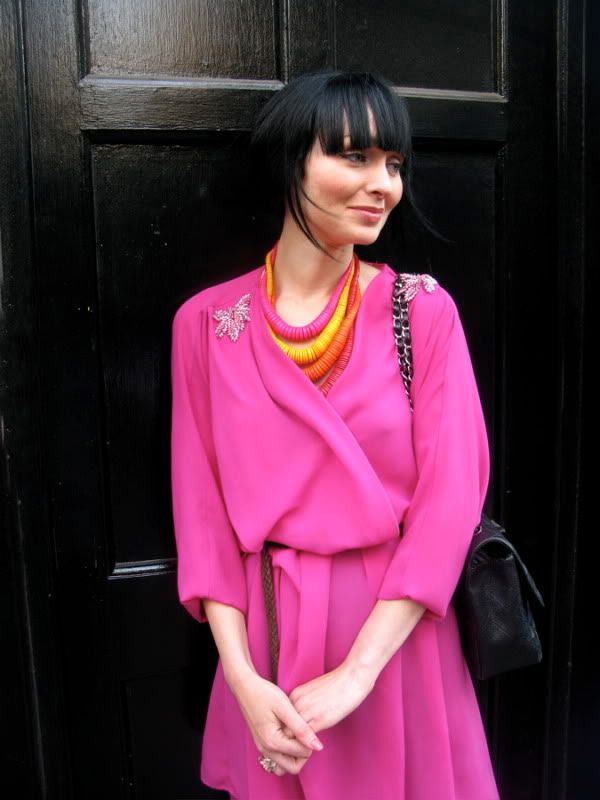 From:
Facehunter
Love: Much as I hate to play favourites with colours, this shade is just st-unning. With the pale skin and dark hair it's an alarmingly arresting look.
From:
Facehunter
Love: I WANT A BOWLER HAT! This one in a mustardy orange is gorgeous, and leaves me wishing streetstyle sites begged stockist information off their victims. Sweet short blazer too.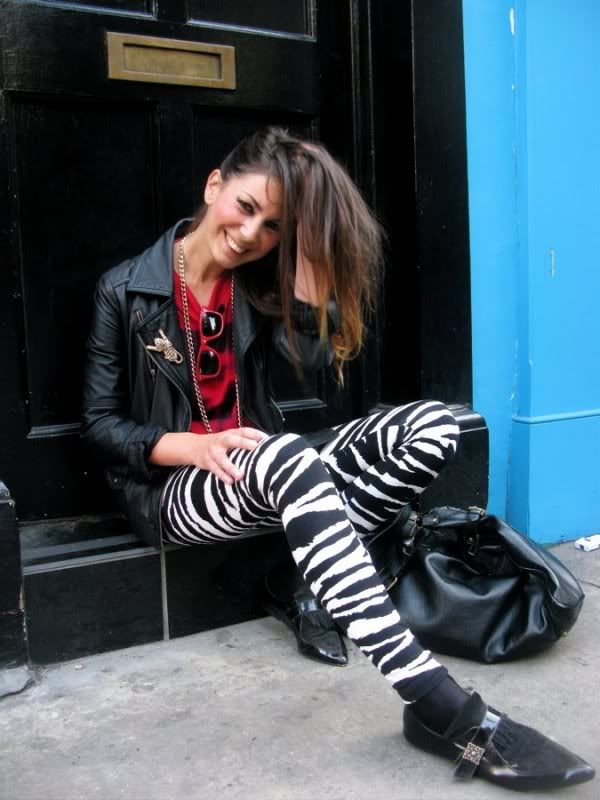 From:
Facehunter
Love: The hair and the leggings. I know leggings are all a bit old hat but my legs get so bored when they don't have exciting patterns to spruce them up. I also have a secret obsession with zebra print that is SO uncool. Her hair has some wicked stuff going on, I want to know what it normally looks like. Mine is in the evil stages of growing out and is unfit for the blogosphere currently (hopefully soon to change when i get a haircut - maybe a short bob? thoughts?)