Light denim is so cool right now I want to vomit.
I bought this from topshop and I want to wear it every day but unfortunately the wiring has come out of one of the cups. The boning generally is absolutely awful quality, since it bends when you sit down and won't bend back. BUT it's topshop and you love it so what can you do?
Here is some more vomit-worthy light denim.
Stud shirt, Miss Selfridge, £45
Button through Playsuit, Diesel (available on asos.com), £125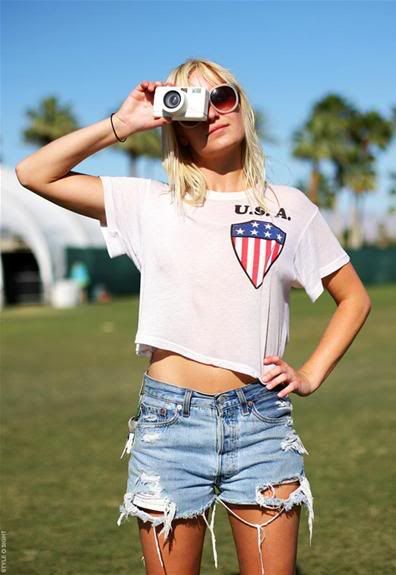 @ Coachella, from flipgloss.com
Oh, Agy...