I dont't normally do posts on catwalk shows, mainly because i'm too busy to keep up with the plethora of shows as they come onto
Style.com
and it seems a bit rubbish to comment on designers' ideas months after everyone from the front row to the back has had their say.
However, I had to flag up these gorgeous head pieces at Louis Vuitton A/W 09.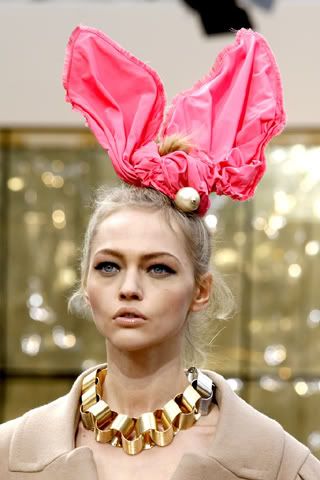 They are very similar to the ones with netting a few years back that i fell in love with at the time, and in fact were the motivation for my ongoing obsession with the nets and the ilk.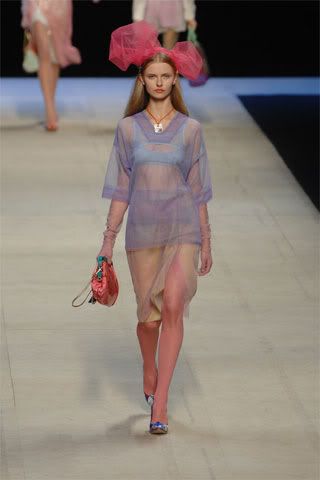 Perhaps this is the beginning of an obsession with taffeta(?) at least of the bubblegummyyummy flavour as seen here.