Here are some things I have been trying to fashion(ho ho) with my very own hands from before and after my 2 week holiday.
Number one is a bib which aims to look like a sort of sleeveless tuxedo shirt to wear under a waistcoat. A little bit Miu Miu S/S 08, I thought of this after seeing the white shirt cuffs and thinking about how to make them (which I haven't ruled out trying completely!). Surreal circus tuxedo is the look I'm going for! (When will I tire of it? Also wandered past Topshop window - they are clearly not giving up on it either...)
First I made a paper pattern of the shape it would be: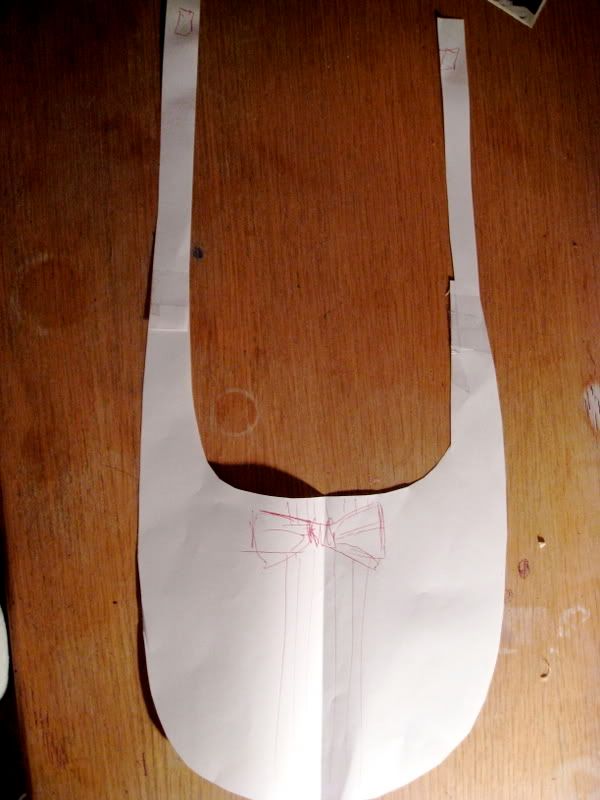 Pinned it to the material: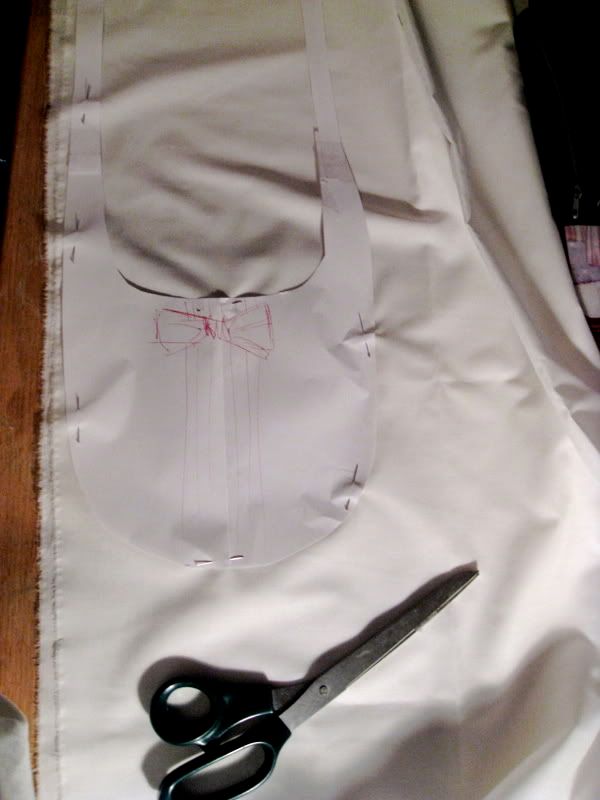 Cut it out, and some strips that I frayed the edges of to look textured and layery - I wanted it to be as 3-d as possible. Then, dusting off my sewing machine, it was just a matter of sewing around the shape (I wanted to leave the edges raw which made it even easier!)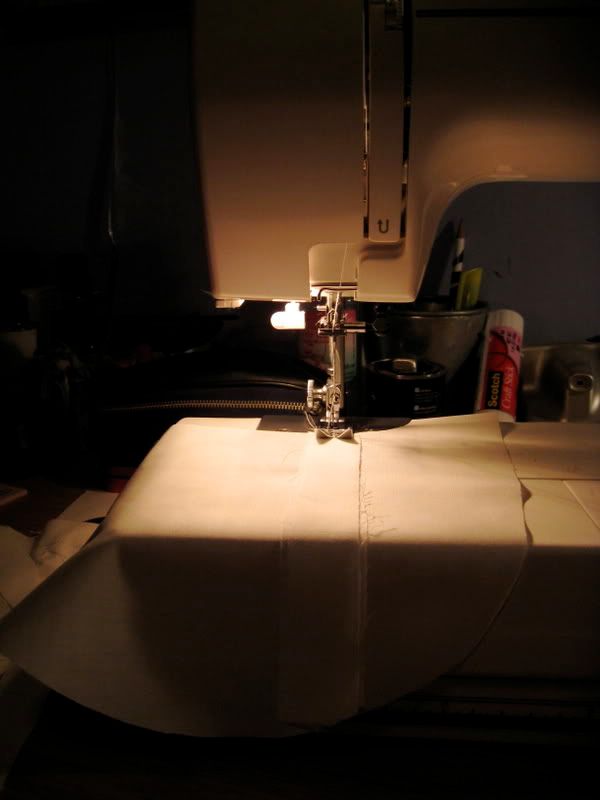 And then sewed straight down the frayed strips, which needed even more fraying to volumise even more!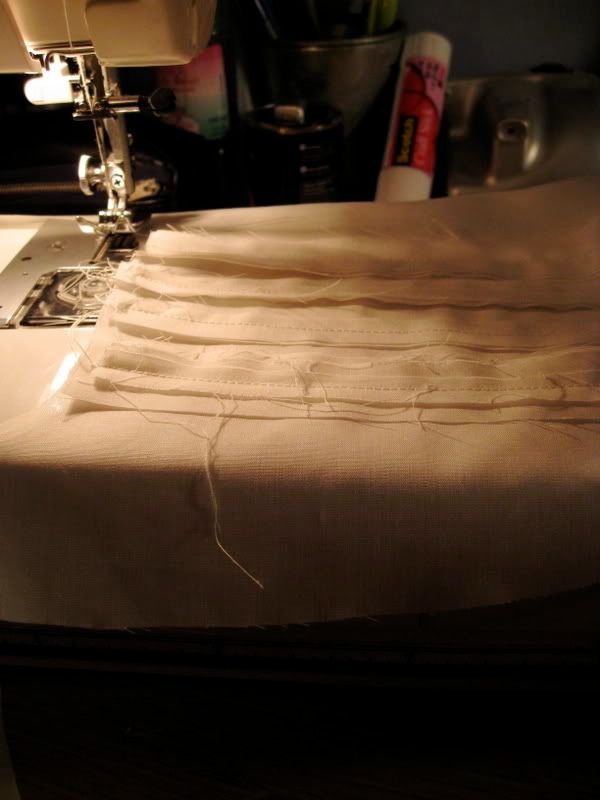 I've tried it on with various outfits - but I got scared it was looking a bit too girls aloud, overpolished high street, so I made a black bow tie to go with it which LITERALLY took me about two and a half minutes - two rectangles of fabric, a few stitches, some pink ribbon, and hey presto! I think I will be repeating this method since bows are a crucial part of my circus tuxedo winter theme...
I think my textiles teacher would be ever so proud of my efforts...