On Saturday I had half an hour to kill in between my tutoring appointment (whatever pays the bills...) and a jaunt around the riverbank, so stopped into Shepherds Bush to scavenge away. I was half-intending to only go through on my way to A1 Fabrics, my favourite cheap-as-chips fabric shop that is clearly popular with fashion students too, judging by the clientele. However, this time A1 really wasn't doing it for me, and instead I was pulled to the stacks and stacks of netting in a fabric stall in the market. The colours were so juicy, so inviting, and all irresistibly stiff and perfect for pulling into outlandish shapes on head, heart or hinie!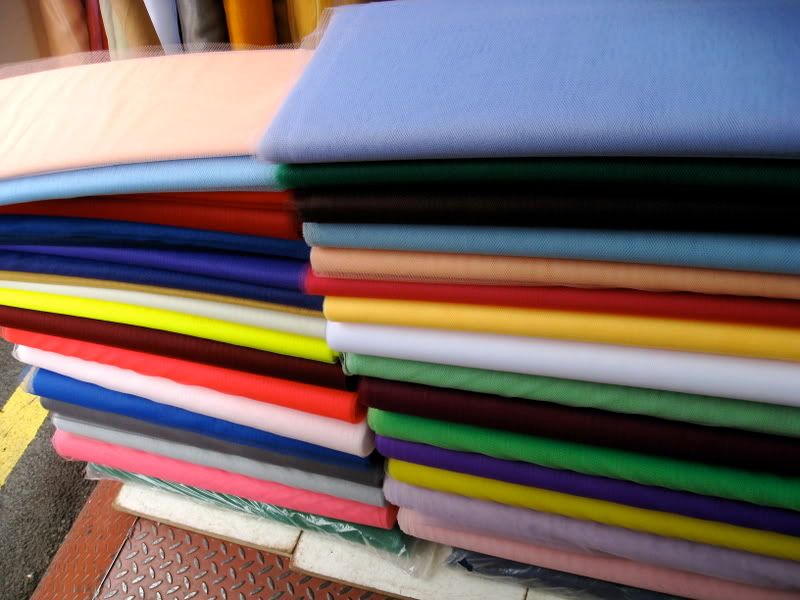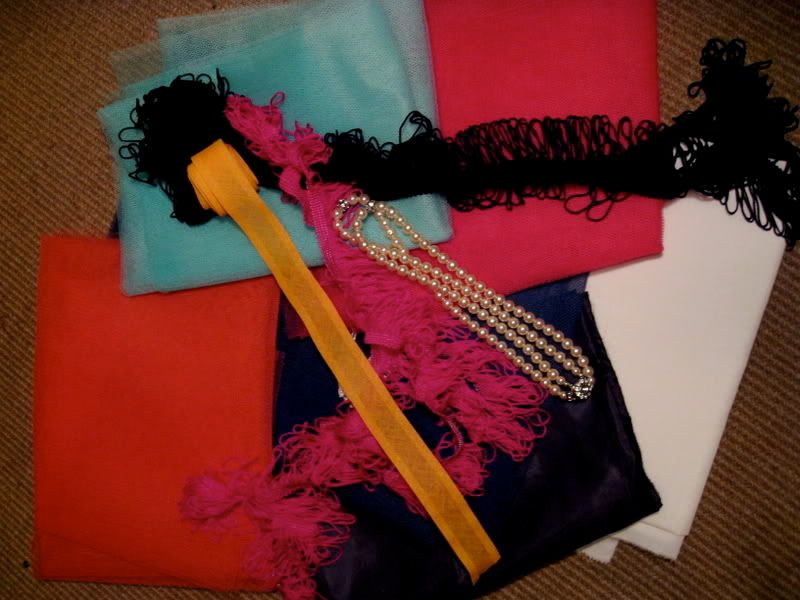 So, my netting obsession heralded the start of a "oh-and-this-and-this-and-this" chain of love for lots of other stuff at the stall, and ended up with an armful of stuff suddenly wondering how on earth i was going to afford all this stuff! A few clicks on the lovely man's calculator and all was revealed: £15! For London prices pretty amazing, huh? I have plans for a tuxedo-shirt style bib from the white, with a bow( tie?) from the shiny black, a rosette from the netting perhaps? Watch this space for diy attempts! And look how good I was with picking colours also! Fringing might end up on the back of some tights (yes, like the
Bebaroque
ones) - would glue work do we think?
ps. totally unrelated to fashion but also noticed this massive street art on a random alleyway wall near the market - what a gem of a surprise!