Ever since I saw this picture I was obsessed.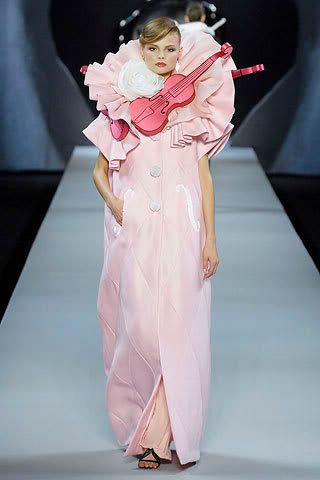 Ruff me up immediately! I have gone further into crazy, fashion victim territory than ever before. I've even set up a little folder full of specifically ruff-centric inspiring pictures on my computer.
Susie B
and
Fashion 156
have been extolling the virtues of
Kapow Wow's
versions, which look the absolute business to me: here's my own attempt, using fringing from Shepherd's Bush Market.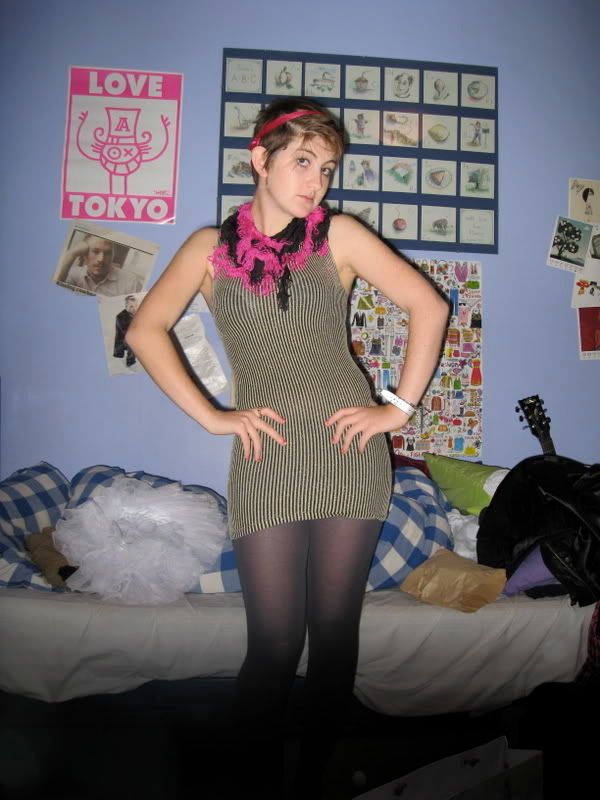 My other solution has been a kid's tutu from a vintage shop in Oxford which sits quite nicely across the shoulders and on the neck.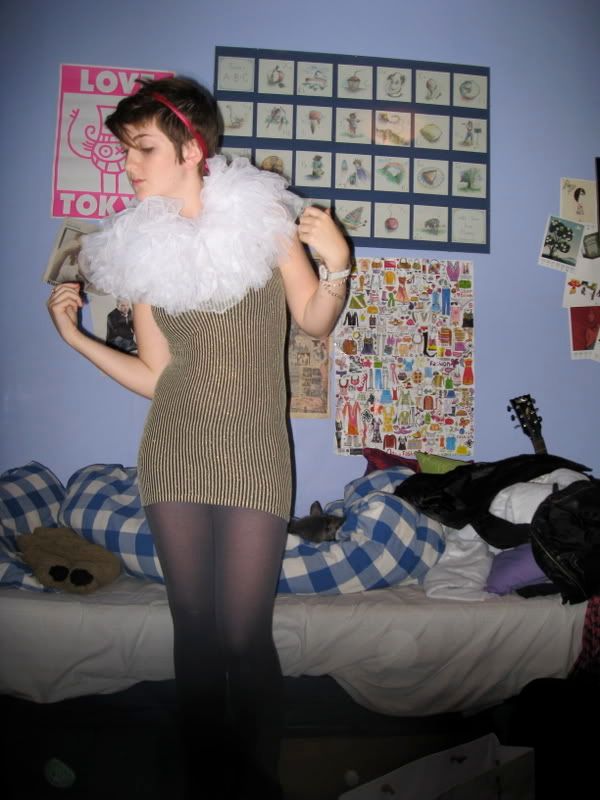 But this sort of experimentation often leads to other musings, and led me to think that my neck isn't the only place volume is required. I have worn the tutu as an actual skirt but it is just very very bum-revealingly short and should not be attempted without a full realisation of your madness and several large glasses of vodka. Instead next I plan to wear my fetish on my sleeve, becoming probably the world's most annoying person to dance next to in a club.
Flapper style indeed...
(p.s. apologies for the lousy background, i couldn't face negotiating photoshop today...)