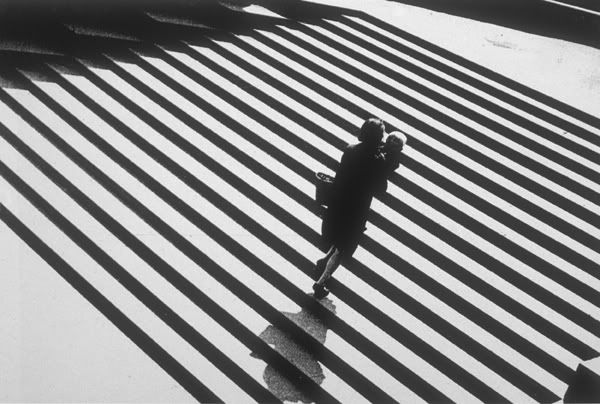 Now let's get this straight: I am so not an artist.
OR
an art critic.
O
R
someone who really knows anything about art. But my humble un-arty view on the world still draws incredible inspiration from art exhibitions, photography in particular because of its direct prominence in the fashion world.
When I was in Berlin, i was with my mum, who is definitely an arty type (she works at a postgrad art college in London), so was really interested to go and see some exhibitions that, if I'm honest, I probably wouldn't have had the motivation to go and see off my own bat!
My personal favourite for my specific brand of leisurely gallery perusing was the Alexander Rodchenko exhibition which is currently on at Martin Gropius Bau until the 18 August. This exhibition actually came to London, but both my mother and I had missed out on it, so decided to make up for lost opportunities.
What we found was a beautiful selection of photographs and photomontages from early Soviet Russia that explore different perspectives (literally - from very high up or very far down) of familiar environments. The exhibition curation was very reserved, encouraging careful studying of each framed photo - my particular favourite was "The Stairs" - a view of the most ordinary sight ever that looks entirely different!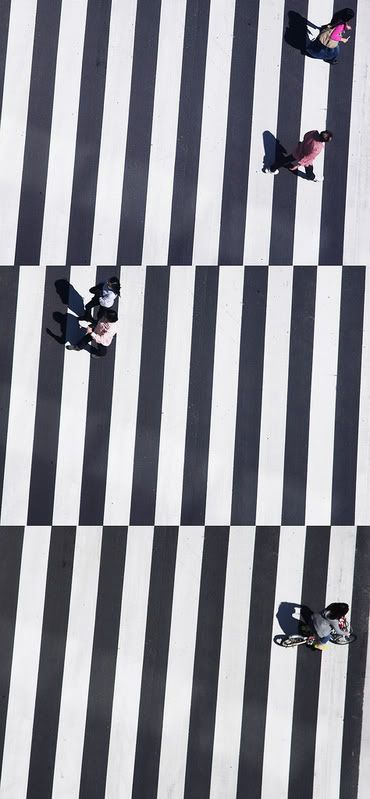 This really reminded me of a photo a friend of mine took who does some
photography
(in his spare time from being a dj/club night promoter/record label chieftain!). I don't know if he saw the rodchenko photo before he took it but i think it's an interesting move forward with all the oddly intersecting lines.
I also really loved the photomontages, that were something that I would find useful as inspiration for making cards or some kind of faux-art that I engage in for fun! One of the great things about Rodchenko's work was his use of very everyday material to create visually beautiful results, which were used for posters, magazines and book covers, and so had to be eye-catching and visually stimulating.
The other exhibition that really caught my imagination was Wolfgang Tillman's "Lighter" at the Hamburger Bahnhof. I especially liked the serenity of a collection of photos that seem to be of something indistinguishable (You sit in front of it for twenty minutes debating: hair? silk? water?) At once both painfully dark and totally uplifting, don't you think? I only found out later they were photos of nothing and the pictures were created using only photographic processing solution. So, if you're going to Berlin, definitely check both of these exhibitions out - even if they didn't provoke me into a fashion ideas frenzy, they both challenged my automatic assumption that I
don't belong in an art gallery! Now I'm back in London I think I'll definitely make the effort a bit more often...